HEALTH, SAFETY, AND THE ENVIRONMENT WITH CANDOO OILFIELD SERVICES
"HEALTH AND SAFETY BEGINS AND ENDS WITH PEOPLE AND THE DECISIONS THEY MAKE EVERYDAY."
AT CANDOO, OUR PRIMARY OBJECTIVE HAS BEEN AND ALWAYS WILL BE TO CREATE, FOSTER AND GROW A COMPANY WIDE CULTURE OF EXCEPTIONAL QUALITY MANAGEMENT AND AN UNBEATABLE COMMITMENT TO HEALTH AND SAFETY.
OUR ULTIMATE GOAL – AN INJURY AND INCIDENT FREE WORKPLACE.
TO ACHIEVE AND MAINTAIN THIS GOAL WE HAVE DEVELOPED A COMPREHENSIVE SAFETY MANAGEMENT SYSTEM AS THE BASIS OF OUR HEALTH AND SAFETY PROGRAM.  A FEW OF THE KEY ELEMENTS IN OUR SMS ARE:
BEHAVIOUR-BASED SAFETY

Identification of Safe and At-Risk Behaviours provide results that are used to trend-leading and lagging indicators, enabling establishment of proactive measures to prevent and eliminate hazards in the workplace.
LEADERSHIP ACTIVITY PROGRAM

Establishes a baseline system for all Supervisors of Candoo Oilfield Services in regards to compliance of commitments and responsibilities outlined in our SMS and through OH&S legislation as well as strong performance of the management of health and safety activities.
COMPETENCY-BASED TRAINING SYSTEM

We have developed a systematic and standardized approach to the identification and assessment of abilities and safe operating practices for heavy equipment operations.
GPS/FLEET MANAGEMENT SYSTEMS

GPS-based fleet management is proven to promote safe driving behaviors and reduce the hazards involved with one of most dangerous tasks – driving. It also assists us in our effort to reduce our carbon footprint by eliminating or reducing the unnecessary idling of motor vehicles.  For our heavy equipment fleet it can identify mechanical deficiencies before they become more serious; reducing the possibility of spills or soil contamination.
WEEKLY OPERATIONAL EXCELLENCE REPORTING

Designed with the client in mind, it provides a snapshot of project exposure hours, safety reporting statistics, trending, and project scheduling.
PRE-EMPLOYMENT ALCOHOL AND DRUG TESTING

We recognize the hazards associated with working under the influence of alcohol and drugs and all persons considered for employment with Candoo are tested in compliance to US DOT Workplace Drug and Alcohol Testing Program Standards for Panel 10/12 Drug Screen and Breath Alcohol Testing.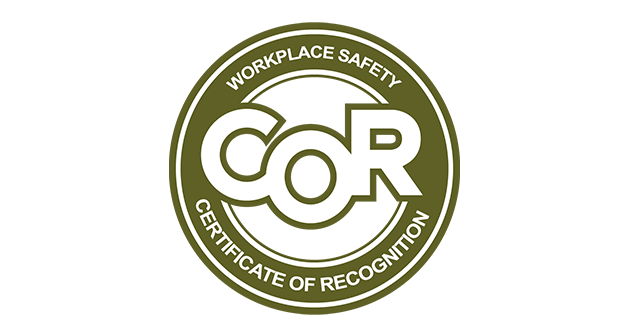 CANDOO MAINTAINS ITS CERTIFICATE OF RECOGNITION (COR) THROUGH ENFORM AND UTILIZES AN ENFORM-ACCREDITED THIRD-PARTY AUDITOR TO CONDUCT COR RE-CERTIFICATION AND ANNUAL MAINTENANCE AUDITS.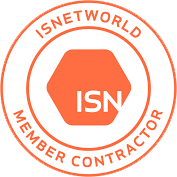 CANDOO IS AN ACTIVE ACCOUNT HOLDER WITH IS NETWORLD AND COMPLYWORKS CONTRACTOR AND SUPPLIER MANAGEMENT SYSTEMS.
ENVIRONMENT
With our head office located in Fort St. John, ownership and staff are fortunate to enjoy the wide array of outdoor activities that the Peace River region offers.  This appreciation for the environment impacts all business practices and policies of Candoo Oilfield Services. With efforts to reduce emissions, minimize the environmental impacts of construction, protect all water bodies and tributaries, prevent spills and limit waste; Candoo strives to preserve the environment now and for generations to come.